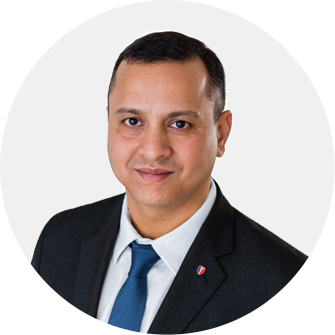 Dr Praveen Kumar MD, FAAP, FRCPC (Pediatrics)FELLOW OF THE AMERICAN COLLEGE OF CARDIOLOGYDiplomate of the american board of pediatric cardiology
Dr. Praveen Kumar is double board certified in pediatrics, with both the Royal College of Physicians and Surgeons of Canada and the American Board of Pediatrics. He is also board certified in Pediatric Cardiology with the American Board of Pediatrics and Fellow of the American College of Cardiology (FACC).
He earned a Bachelor of Medicine and Bachelor of Surgery degree from the oldest medical school in Asia, Goa Medical College, India. Dr. Kumar completed residency training in general pediatrics at the Children's Hospital University of Illinois (CHUI) at Chicago and thereafter completed fellowship training in pediatric cardiology at Stollery Children's Hospital, University of Alberta at Edmonton.
He was very productive in both animal and clinical research during his training. Dr. Kumar received best research training awards at both the University of Illinois and the University of Alberta. He received the Neal Gupta Award in pediatric cardiology from the University of Alberta for outstanding communication skills.
Certifications and memberships
Fellow of the Royal College of Physicians of Canada (FRCPC)
Diplomate of the American Board of Pediatric Cardiology
Diplomate of the American Board of Pediatrics (DABP)
Fellow of the American College of Cardiology (FACC)
Fellow of the American Academy of Pediatrics (FAAP)
Member of the Canadian Cardiovascular Society
Member of the Association for European Pediatric and Congenital Cardiology